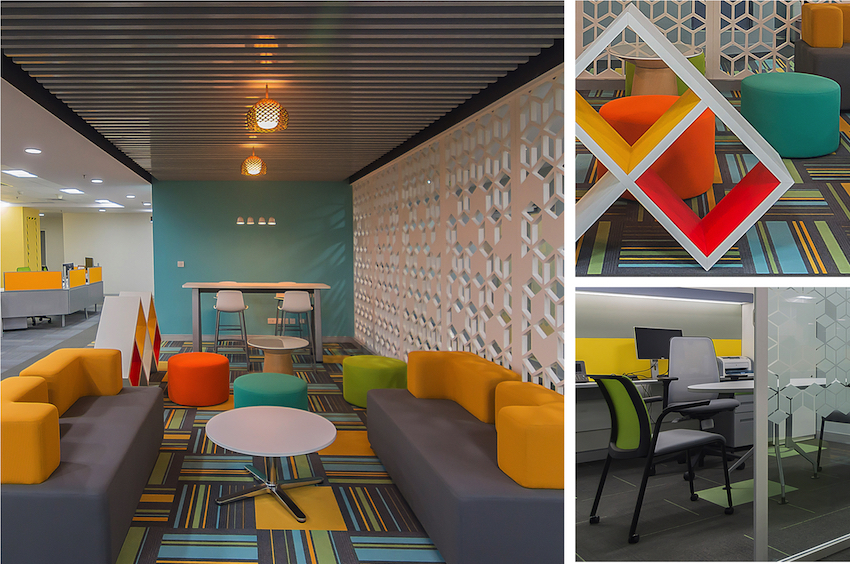 As your representative around the globe, we take over managing the process of opening new offices.
Starting with a blank slate, we strategize for you: assessing properties that make the most sense for your company. We then bring to bear our extensive range of services, from budgeting, space planning, and innovative design, to working with local contractors on build-out. We also bring the benefit of our extensive TI experience when it comes to leasing issues.
We act as an extension of your corporate real estate division, on-site to represent you and respond to your needs.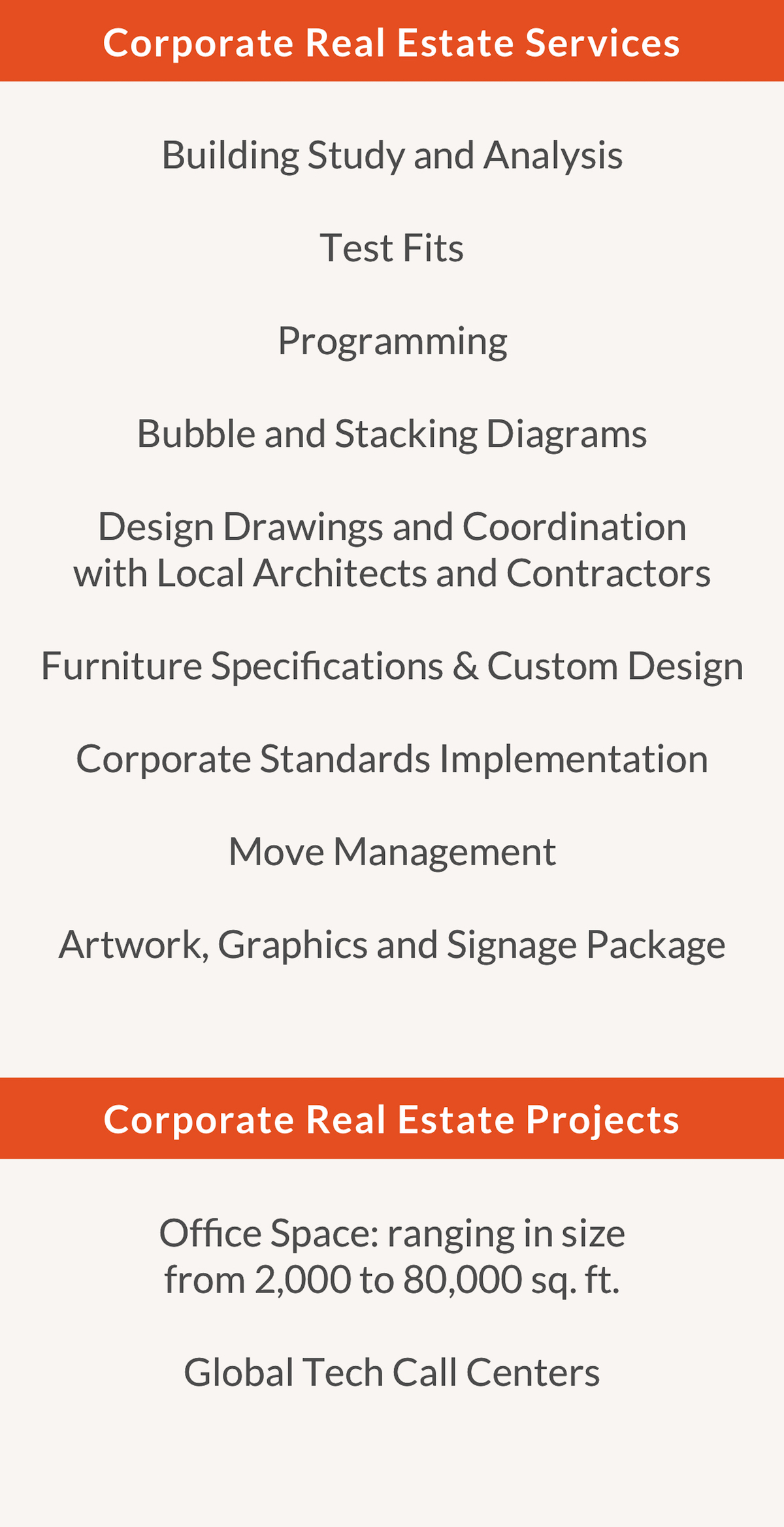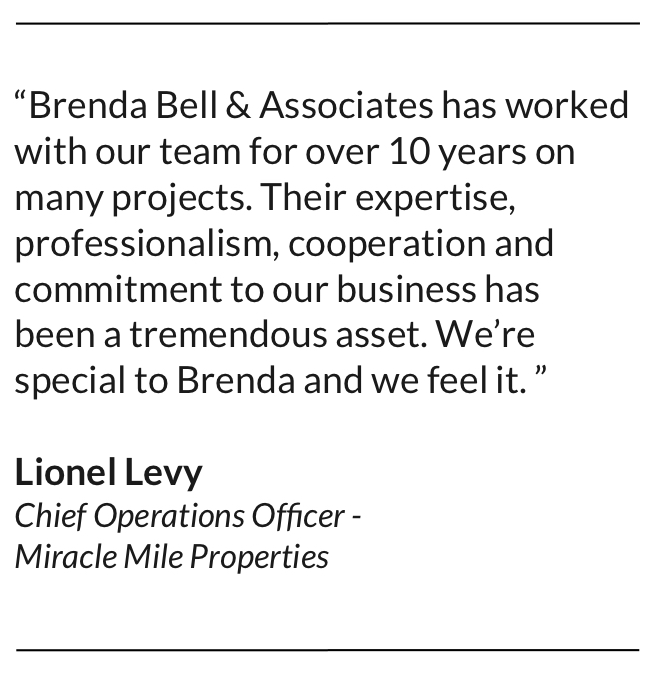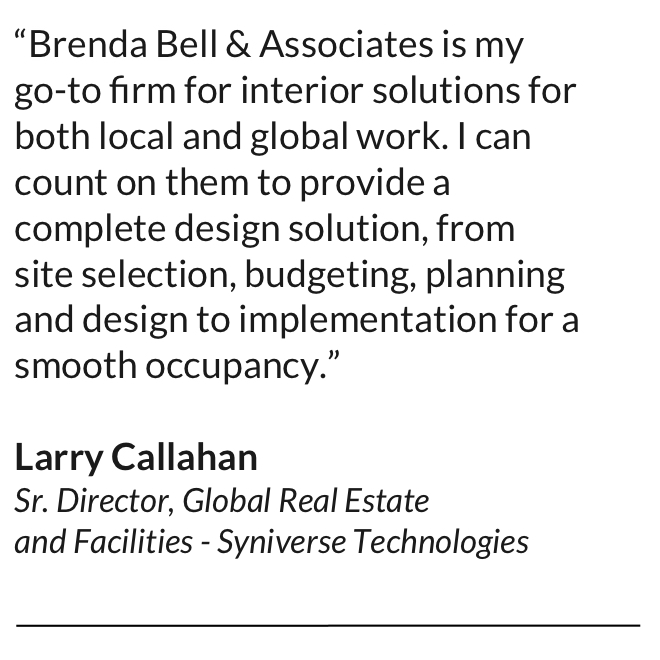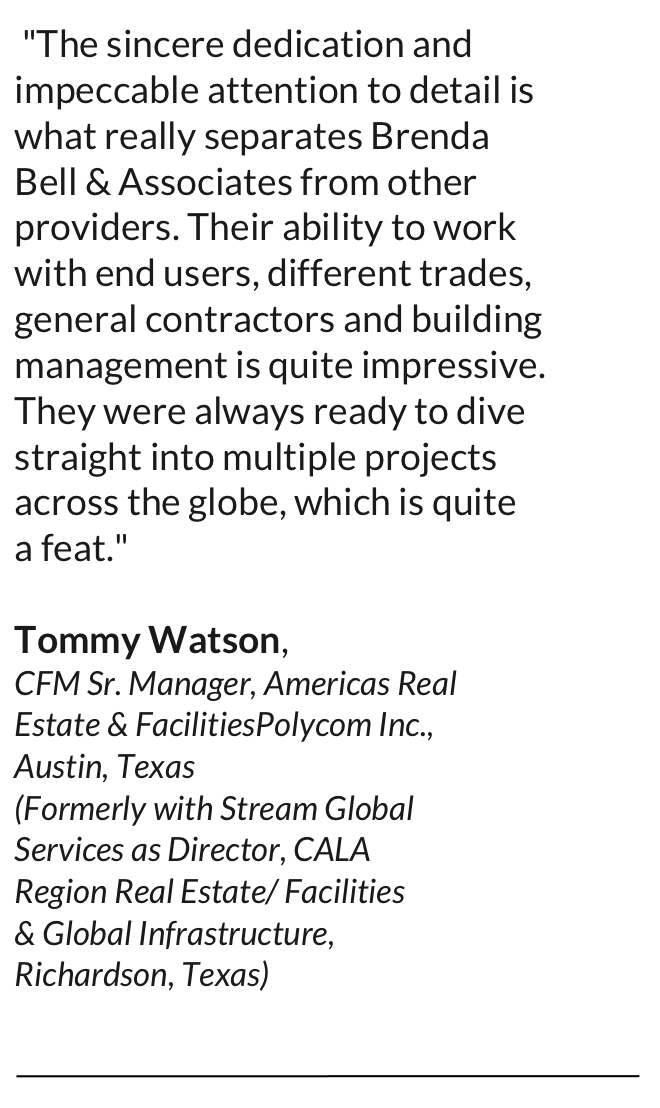 Brenda Bell & Associates, Inc     1334 Parkview Ave., Suite 320     Manhattan Beach, CA 90266
OFFICE: 310 828-2500     FAX: 310 872-5475     brenda.bell@brendabell.com
Copyright  2016    |    Site Designed by 411 Graphics